Rozwiązania oraz technologie IT
dla średnich i dużych organizacji
Selektywny lub pełny outsourcing usług IT świadczony
setkom Klientów od 2003 roku

IT services for business and the public sector
Selected competences
Plans are made in the event of a disaster. This applies to situations with a low probability, but effects that are difficult to assess.
Running a business based largely on the exchange of information is not possible without the proper operation of the LAN network and access to the Internet.

IT technologies and solutions
Selected technologies
The new family of IBM Power Systems servers equipped with the latest generation IBM Power10 processors is the optimal answer to the key challenges of modern business.
In 2020, IBM launched a new family of IBM FlashSystem mass storage, which included advanced enterprise-class devices.
zaangażowanych specjalistów
partnerów technologicznych
Our position on the IT market has been built since 2003. From the beginning, we have been systematically increasing the scope of competence. Among our clients there are both large organizations (mainly from the financial and public sector) and companies from the SME sector
Selected Case Studies
How to quickly design and build a business-critical industrial wireless network.
A business-critical Wi-Fi network needs to be efficient and reliable. Achieving such a goal requires not only the use of modern technology, but also the appropriate design of the arrangement of all devices. The network at the Adamed Pharma S.A. Production and Logistics Center was […]
Zobacz Więcej
ESKOM supports the IT development of Fresh World International.
Fresh World International is a leader among importers of fresh fruit and vegetables. The company has been operating since 1998. For several years of operation, the company has developed the best standards in the industry and reputation among customers.
Zobacz Więcej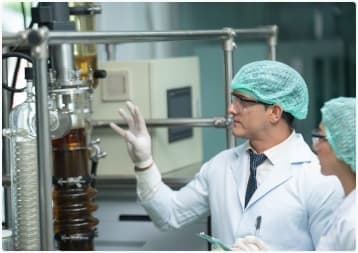 Przeglądaj więcej case study

ESKOM's technological partners are producers or suppliers of solutions used by the company during the implementation of specific projects serving its clients.
Zobacz Więcej