IT technology
ESKOM's technology partners are manufacturers or suppliers of solutions used by the company when carrying out specific projects serving its clients. For the most part, these are entities with a global reputation, and partner status is a confirmation of the high competence and experience of the engineering team in working with their solutions.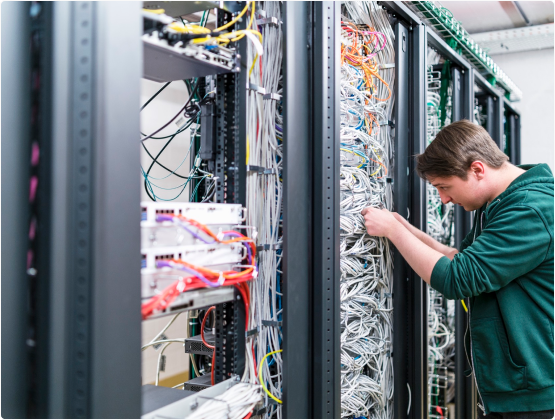 Popularne technologie
Equipped with the latest generation of IBM Power10 processors, the new IBM Power Systems server family provides the optimal answer to the key challenges of modern business.
Zobacz Więcej
In 2020, IBM launched a new IBM FlashSystem family of advanced enterprise storage devices.
Zobacz Więcej

Parterzy technologiczni

We will answer your questions about IT